own in the center of the fertile plain at the river Thermodon - where the ancient writers assumed the home of the Amazons, midway between the Black Sea coast and the inaccessible mountain area there is a peculiar artificial hill.
It is a place of strategic importance because there you get a perfect survey of the whole region up to the Black Sea, and thus it is a very suitable spot to control the plain of the river Thermodon!


Overview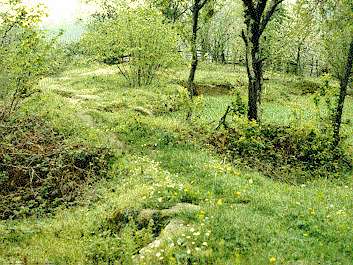 On top of this hill there is a smooth, flat platform which consists of finely trimmed, large stone blocks.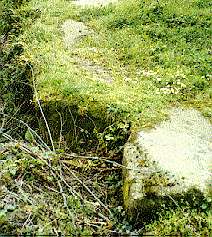 Detail of the construction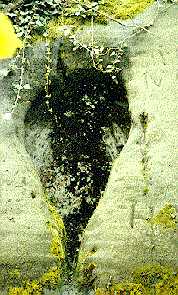 On the northern façade of this building there is a peculiar shaped (shape of a vulva?) niche which strongly alludes to religious significance.