In this rough, inaccessible mountain range there are the headwaters of the river Thermodon, today Terme Çay in Turkey. This river has two sources: Carsamba Çay and Terme Çay. See the detailed map.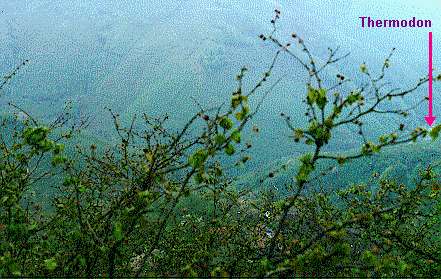 Headwaters of the Thermodon
After leaving the mountain range the Thermodon flows through a fertile plain which is secluded by mountains in the south, east and west. Though it is a very short river, it becomes very quickly abounding in water.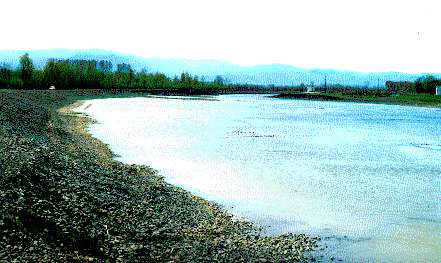 View facing the South
Here you see the fertile Thermodon plain which very smoothly descends to the Black Sea.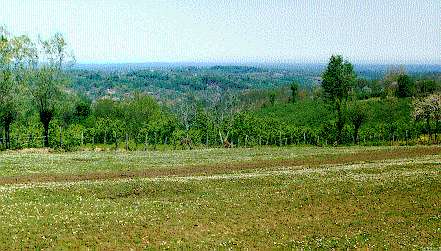 View facing the North
In the background you can perceive the silhouette of the mountain chain which isolates this fertile plain from the surrounding regions.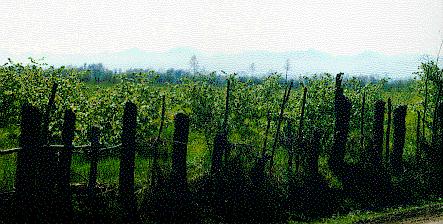 View of the Thermodon plain facing the Southeast
The Thermodon empties his waters into the Black Sea. There the river is slow-flowing and sluggish.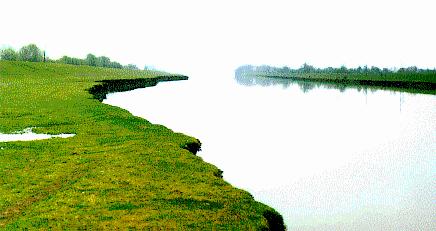 Mouth of the river Thermodon
There you see many horses running free. Children play with these horses and ride on them without bridle and saddle.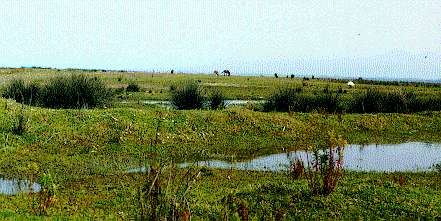 Mouth area of the river Thermodon