LEMNOS
Research campaign 2003


The objective of the exploring expedition in the year 2003 was to deepen our knowledge after our campaign the year before. For this reason we have again thoroughly investigated the important prehistoric sites Poliochni, Myrina and Ifestia (Hephaistia). Furthermore, we came across new research sites: the sacred mountain Kakavos and the cave sanctuary at Kavirio.

The sacred mountain Kakavos


The place of worship is inside a cave on the mountain top which obviously was a cult place since prehistoric times. The roofless sanctuary was placed inside this mighty cave like into a womb, therefore it is not very astonishing that this chapel was consecrated to Panagia (Holy Virgin), surely in direct succession to the pre-Christian almighty Mother Goddess.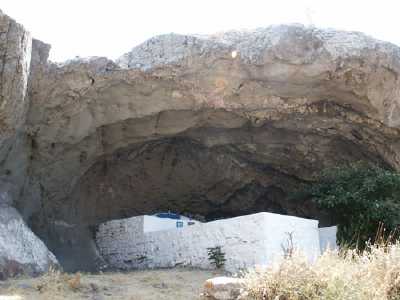 peak sanctuary on the Kakavos mountain

The cave sanctuary at Kavirio


At Kavirio in the northeast of Lemnos there is a Cabiri sanctuary which was famous for its mysteries. Quite below the Greek ruins there is the so-called cave of Philoktetes. Location and appearance of this cave as well as the ancient mythological tradition are significant hints that this cave was a ritual place since prehistoric times.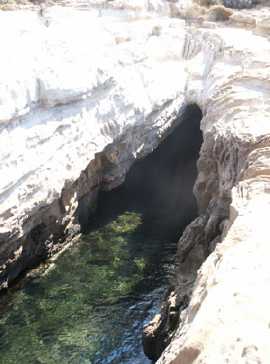 seaward access to the cave of Philoktetes
Those prehistoric places of worship, the peak sanctuary on the Kakavos mountain and the cave sanctuary at Kavirio, give evidence of the veneration of the almighty Mother Goddess - a significant feature of matriarchal culture. Our recent findings of several prehistoric rock paintings and engravings at different sites on Lemnos enrich our knowledge about its prehistoric matriarchal culture, and give us valuable insight into the contemporary figural art.
Our research results in detail you find in following document: